About us
Since 2007, Atop has been guided by a vision focused on the research, design, development and manufacturing of advanced energy-efficient greenhouse and indoor horticulture lighting & LED Grow Lights as well as automation equipment. By applying the latest advances in high efficiency solid state lighting and controls technology, our team provides growers worldwide with a advanced LED grow lights that deliver clear benefits at a competitive price.
Atop LED grow lights consume 50% less electricity than high pressure sodium or metal halide- based systems.
As a much more energy efficient light source, our indoor LED grow lights lights focus the emitted light energy on the bands of the light spectrum that plants absorb the most. Unlike many other indoor grow lights, our LED grow lights produce much less heat, removing the need for additional cooling fans and eliminating the risk of fire. Atop , our indoor horticulture and greenhouse lights provide a safe and efficient solution for growers everywhere.
We develop Full spectrum of intelligent light solutions with smart control by wifi system ,zigbee ,Bluetooth and so on . Smart grow light solutions , comprised of LED hardware and cloud-based software, empowering growers control over quality, yield, and plant characteristics.
Whether you are an experienced guru or new to indoor growing, our LED grow light solutions are simple to install and use.
Every product we sell has been thoroughly tested in the lab and in the field. Get the latest generation LED grow lights from Atop today!

GREATER YIELDS WITH ATOP.
Case
Successful plant production demands high quality light. Accelerate the growth and efficiency of your plant production with ATOP LED grow lights which have been optimised through more than 40,000 square meters in Chelyabinsk Region, Russia.

Russia Greenhouse Project
Project Location:
Chelyabinsk Region, Russia


Project Area:

40,000 square meters


Plant:

Cucumber


Lighting:

Inter-lighting LED Grow Light


Project Details:

At the beginning of Jun, one of our Russia customer visited our factory asked us help them customize a led grow light for their cucumber greenhouse project. Through two days meeting, we discussed the lighting structure, the lighting spectrum, the lighting target price they need, and some other specific details. Actually they stayed 7 days in China, visited some other grow light suppliers. Our R&D team based on their request made out a design before they leaving. They were very happy when saw it. Finally, they choose us, placed 10,000pcs led grow lights for the project phase.1 this year. Next year they will place remaining 40,000pcs for project phase.2. Right now the phase.1 lighting already delivery to customer, it's on the installation process in the greenhouse. At the middle of Sep, the lighting will be used as supplemental lighting for cucumber to increase yield. We asked customer why choose us as their supplier? They say we have a very professional sales and R&D team to support them, also the strict factory quality control system made them very satisfied. That's our advantages.
Light Spectrum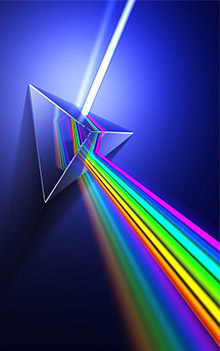 How did different light spectrums affect plant growth and yield?
Focus on quality. Expertise in Photobiology. The terms "wide", "full" or "continous" spectrum refer to combining led chips to produce all possible colors from the spectrum - just like the sun, as we know, all plants grow by sun, so our light need to be same with sun. We had develop 7 years test by many growers test, we have develop three mode for the plant. They are Vegetation mode, Clone mode and Bloom mode. The amount of each color in our mode is fine tuned to the specific needs of different plants and their growth phase.
Learn More